I've been a teacher, a headteacher, a writer of books, a jack of all trades, a master of nothing.
I was born in south Wales and for many years worked on a 'dirty noise opera' about the Welsh mystic Arthur Machen. It's called 'From Ages to Ages'. It has taken ages. I performed a tiny, solo version of it at the Edinburgh Fringe in 2018. This was 'A Robinson Crusoe of the Soul'. I may or may not go on to produce other blithely chaotic performances.
Other music I've written is here.
I've squeezed almost everything I know about teaching into The Babbulary.  It's an approach to learning that education policy makers often refuse to accept. Read more about it here.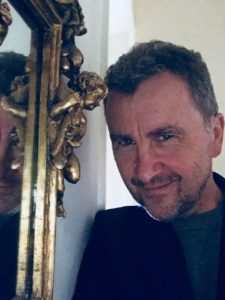 Catherine Clarke, at Felicity Bryan, represents my writing.